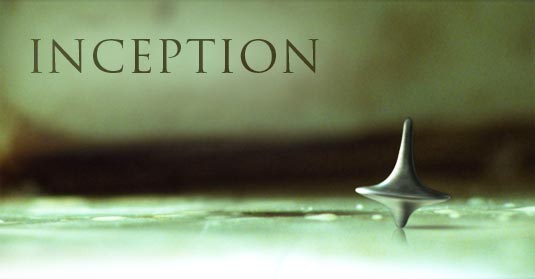 Sweetie took me to the movies last night. Most of the time we'd rather stay home and watch them from Netflix, but this time we made the much more expensive choice and went out. It was certainly worth it!
I've not kept a list of my favorite movies and wish I had. This one ranks near the very top! It is clean, clever, imaginative, cerebral, and followable. The concept let the movie be set in several different environs and circumstances and kept you on the edge of your seat the entire time. The acting was exceptional, the plot was brilliant, the special effects were outstanding and the cinematography top notch.
Director Christopher Nolan did his job with finesse. Often you find a director that has a profound vision for his story, but rare is the director that can actually put his imagination on the film. Too often the creativity doesn't translate to the audience in a seamless, credible, understandable way. Not so with this ambitious effort. It was majestic in it's depth, breadth and scope. Bravo!
Leonardo DiCaprio carried the movie supported magnificently by a fresh, varied and interesting cast. I loved it and expect to love it again very soon! I'm not sure I want to go back without a totem though. Again, BRAVO!
Five enthusiastic Stars!