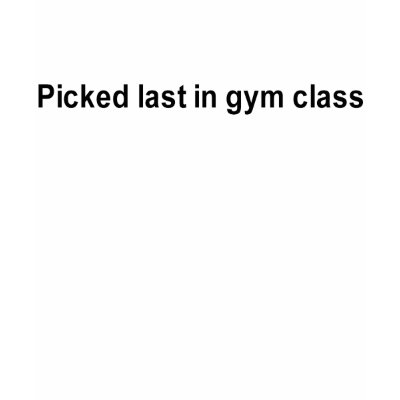 Robert Fulghum once wrote of speaking to a Kindergarten Class during which he asked the students how many could draw. All of them raised their hands enthusiastically. "How many of you can dance?" Same response. "Who here can sing?" Again everyone excitedly volunteered that they could! Some time later Fulghum found himself before a University audience. He asked the same questions, "Who here can draw?" Only a few hands went up. "Sing?" Very few. "Dance?" Hardly any. Then this favorite writer of mine, posed the same question I am interested in asking, "Why?" What has happened between Kindergarten and College to rob these students of their enthusiastic confidence? I suppose the primary reasons are criticism and ridicule. Does that tell us anything? It should.
Another cause, in my view is opportunity. In Kindergarten, everyone is issued a box of crayons. Everyone is expected to sing and to dance. Everyone is expected to want to. No one is criticized for less than stellar performance. Gradually, though, our schools and other cultural systems take license to criticize and ridicule and slowly but surely we weed out all but the finest. Why do we do this? Why do we insist on competition and comparison? I think the fundamental emotion driving this phenomenon is greed.
Last night I watched the results of
America's Got Talent
. It is thrilling to see the best of the best, doing their very best. The whole concept of the show is to find the finest talent in the land. I think they do pretty well at it. There are some inherent problems in the format however. It is not necessarily the act that has the best talent or who has worked the hardest that moves forward. I don't think anyone would argue that
Fighting Gravity
had anywhere near the talent, depth of preparation or longevity of determination displayed by
Studio One Beast Society
; yet
Fighting Gravity
won. Why? Because they had a more unusual, entertaining, idea. Level of talent, strength of preparation, magnitude of difficulty are all, in the end, trumped by what is most crowd pleasing. They are also trumped then, by what will draw the most attendance and make the most money. Greed.
It happens locally as well. We begin with enormous numbers of children playing soccer, baseball, basketball, wrestling and playing football. We begin with large numbers of children taking dance and other music lessons. Then we promptly weed them out and eliminate opportunities to continue participation for all but the very best, or at least the most crowd pleasing. I asked the kids at the Detention Center one day, "What could our community have done that might have kept you out of trouble." More than half of the kids said, "They might have continued to make sports available to us." Several said that they had lived for sports as children. They'd played little league and soccer, but when they got older those opportunities were offered only to the All Stars, so to speak. This, at the most critical time in their young lives. The time when they are trying to develop their own personal identities, part of what they've always identified as - an athlete, gets jerked out from under them.
I think it is time we remodeled High School sports. We hear, all the time, complaints about the expense of busing our teams all around the state to games. We hear complaints that the process takes players out of the classroom an inordinate amount of time. Still we don't do a thing about it. Why? Greed. Sports, even at the High School level equates to revenue. Couple that with the motivating dream of ascending to the College level and then on to the Pros and everyone, player, coach, parent has had their motivation tainted by greed. The greed to money, The greed of bragging rights. The greed of superiority. Elitism.
May is suggest an alternative model, that might actually satisfy all, even those who seek elite status?
How about building High School sports around an intramural program. Anyone who wishes to play may be on one of the teams. Coaches and parents will take a vested interest in broad participation. The intramural activities could culminate in a tournament to give each team something to shoot for, something to motivate excellence. Then at the end of the season an All Star team would be chosen from the best in all the teams. The All Star Team would then participate in Regional and then Statewide tournaments where the best from each school could still have their day in the sun before recruiters and glory hungry parents and coaches. There are problems with the model. But they're surmountable ones. They are also less surmountable than the problems with the current model.
An Intramural model would save considerable funds in busing teams all season. It would involve significantly more children in sports with all the developmental advantages that has to offer. And it would still provide advancement opportunities for the most gifted participants. I will guarantee that there are children today who are not currently participating who are potential stars. They would be much more likely to be discovered under an intramural based program than the are in the current scheme of things.
When I was in High School a group of us, who'd not qualified for the basketball team and who were weary of being expected to go the gym and worship those who had; decided to create and organize an new game. We called it Szhungaelzee. It involved kicking a roll of masking tape around a gym floor, like a hockey puck. Instead of using sticks we used our feet. We chose a night that didn't conflict with High School or Church activities and held a tournament. Eight teams formed up and entered. We arranged a location and adult supervision. Still, the sports establishment in our community felt threatened and after three weeks of good clean fun, they pulled the plug on us. We were shut out of every venue in town. I bring this up to illustrate how clearly anxious we were to be participants instead of onlookers. Why did they stop us? Greed. They feared that gate revenues at the High School games would plummet.
I've seen the same thing happen in Church sports. Our Ward had enough interested young men who wanted to play basketball to field three teams. Rather than distribute the talent equally among the three teams, or even to have an older, younger and youngest team; it was determined to put the best talent on the first team, the second best on the second team and the poorest players on the third team. Greed. Winning was more important than participation. The result? The second and third teams languished into non-existence, while the elite team went on the trounce all comers.
We need to reconsider what it is we hope to accomplish here folks. We will probably always have the elite among us. Does than mean everyone else must be relegated to the audience? When Sweetie and I were in Newfoundland and Cape Breton we found a society where everyone participates. What a refreshing culture to enjoy. They have no spectators in their society. Up until recently, they've had no television or radio. They gather to sing and everyone sings! Everyone dances! Young, old, talented or not, beautiful or not, everyone is a participant, there are no spectators! All who run may win the prize!