The heater in the Jeep doesn't work. Yesterday was such a nice day that we didn't notice. Today, we woke up to snow, wind, cold and miles to go before we were finished. We'd discovered the lack of sufficient heat after sunset last night. We bundled Sweetie up in coats and blankets and endured a few hours of cold travel. Today was worse. We endured it for a while but eventually broke down and bought a sleeping bag, hand warmers and additional socks to help us bundle up better. Sweetie could barely move she was stuffed in so tightly.
We were both amazed at the number of deer we saw north of Baggs, Wyoming! Thousands! They have built a tall fence along the roadside so they weren't a threat. It was wonderful to see so many, including several very large bucks, right near the road.
We had a nice supper in Craig and were home before 8:30.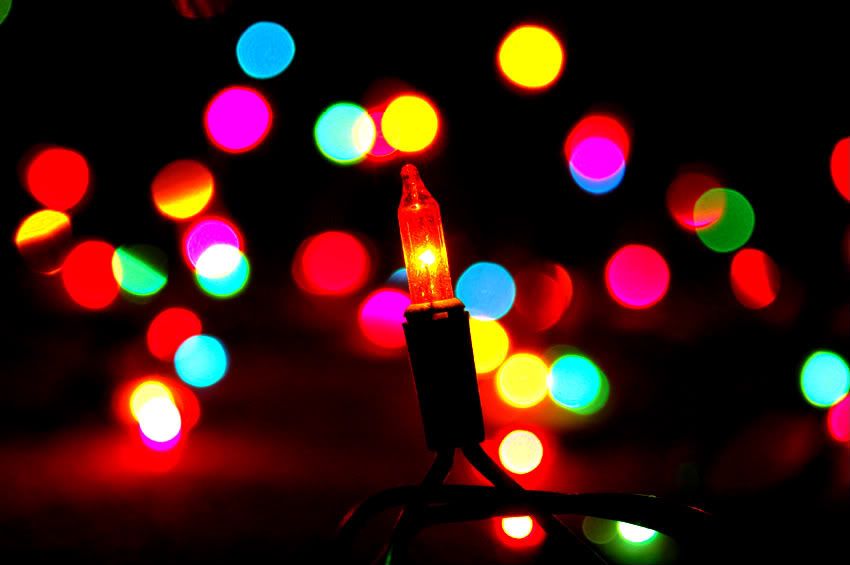 As we rounded the corner I could see Christmas lights and thought they were Karl's. I groaned to think I had that project ahead of me. As we drew nearer though I could see that it was our house and yard that were all lit up! Katie had surprised us! I can think of no better Christmas gift she could have given me. It was such a joyful relief to see that, so beautiful and well done. She'd even decorated inside. Nothing left to do but enjoy it all and love the sweet person who did it for us!